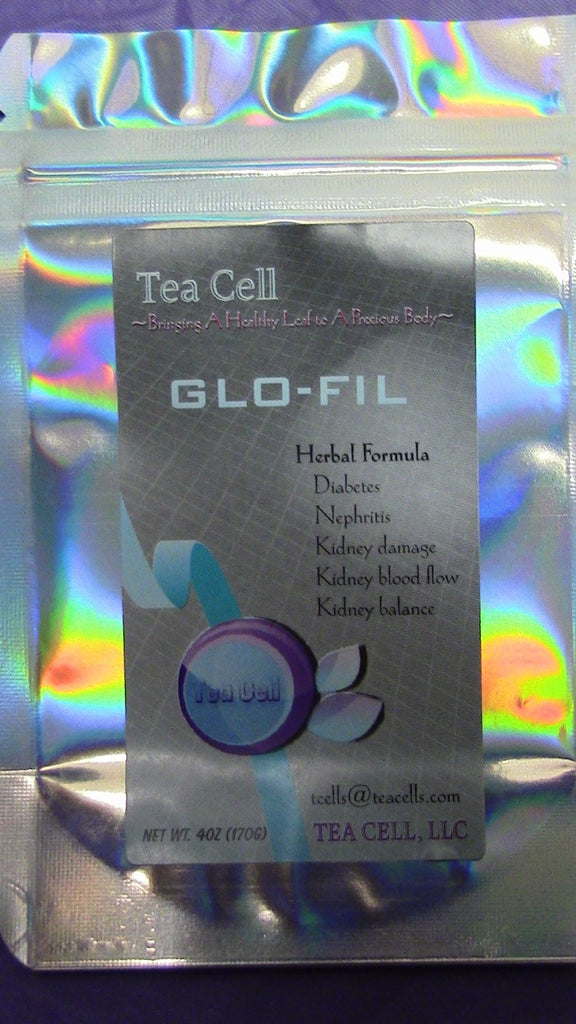 Tea Cell
GLO-FIL
The world today is high on sugar.  Society is suffering from diabetes and neuropathy as it relates to diabetes on a high level.
This herb formula will help protect your kidneys and attempt to reverse your diabetes being Type I and II.  
Diabetes
Nephritis
Kidney Balance
Kidney Blood Flow
Kidney Damage
Electrolytes
As we examine the word "Diabetes"  We see the work Diet.  A healthy diet is the greatest prevention of Kidney disease but if you become chronic then Tea Cell is here for you.
This herbal formula will best be suited in an decoction form of herb treatment.
You should always consult your physician/healthcare provider/Trainer before the use of any herbal treatments.  Then you should consult with a professional herbalist to make sure you are being treated properly.  Please be advised if you are pregnant and/or breastfeeding.
---
More from this collection